Criniti's is coming back to Parramatta at 328 Church St.
As the first Criniti's was founded in 2003 in Parramatta, this historic return marks an uplift to our original glory and all thanks to the Criniti's lovers and our passionate management.
Paying homage to Southern Italian masterpieces while spicing things up with a modern Australian twist, we want to stay true to our tradition of leaving everyone full and satisfied at the table, whether it's gourmet salads or woodfired pizzas that patrons are after. From fostering family bonds over dinner to bringing strangers closer during Aperitivo hours, we serve as the embodiment of "A tavola non s'invecchia"(at the table, one does not grow old).
Stay tuned to our always-on events to suit every mood, offering the perfect combination of food, drinks and fun. Come for $20 lunch specials and stay for $10 drinks during Moet la Festa – We believe that life is at its best when we celebrate a new Italy together.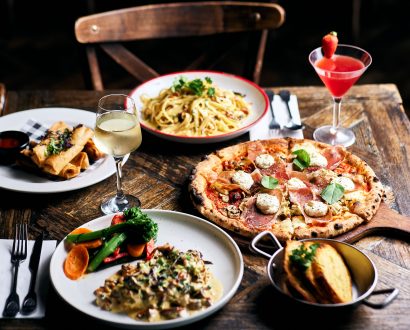 We can't wait to welcome you as we say-
When you're here, you're family!
Subscribe to get the latest updates and hot news about Crinitis Parramatta HERE!